The Planning Solution You've Been Waiting For
There is no other application that can efficiently plan and manage events, while simultaneously tracking work and budgets. Using WorkPAK for small and large events such as major Projects and Shutdowns, Outages, and Turnarounds (STO's), will streamline your processes, reduce the complexity to plan and execute, and save thousands for your facilities.
All-In-One Tool for Project Controls Shared Across Businesses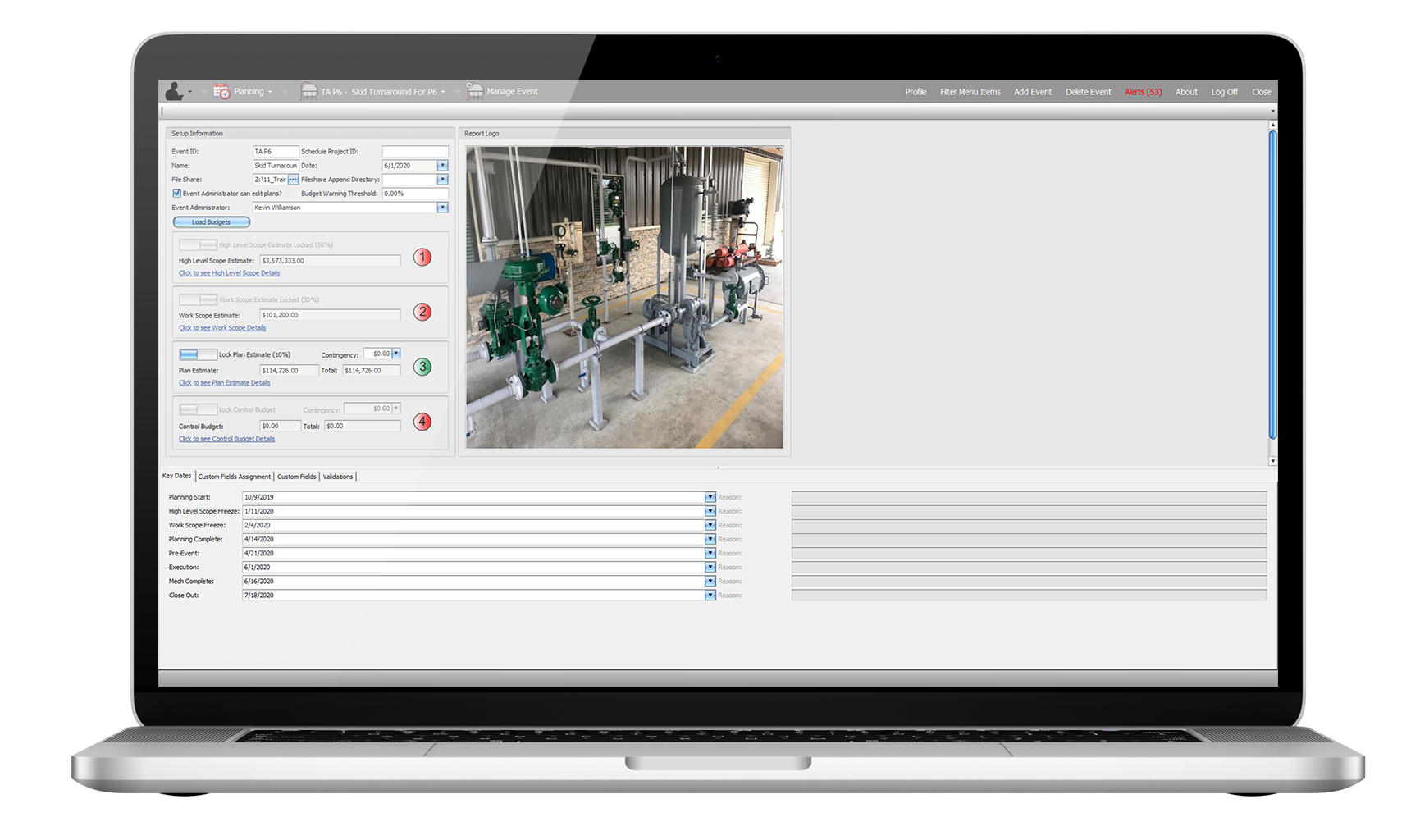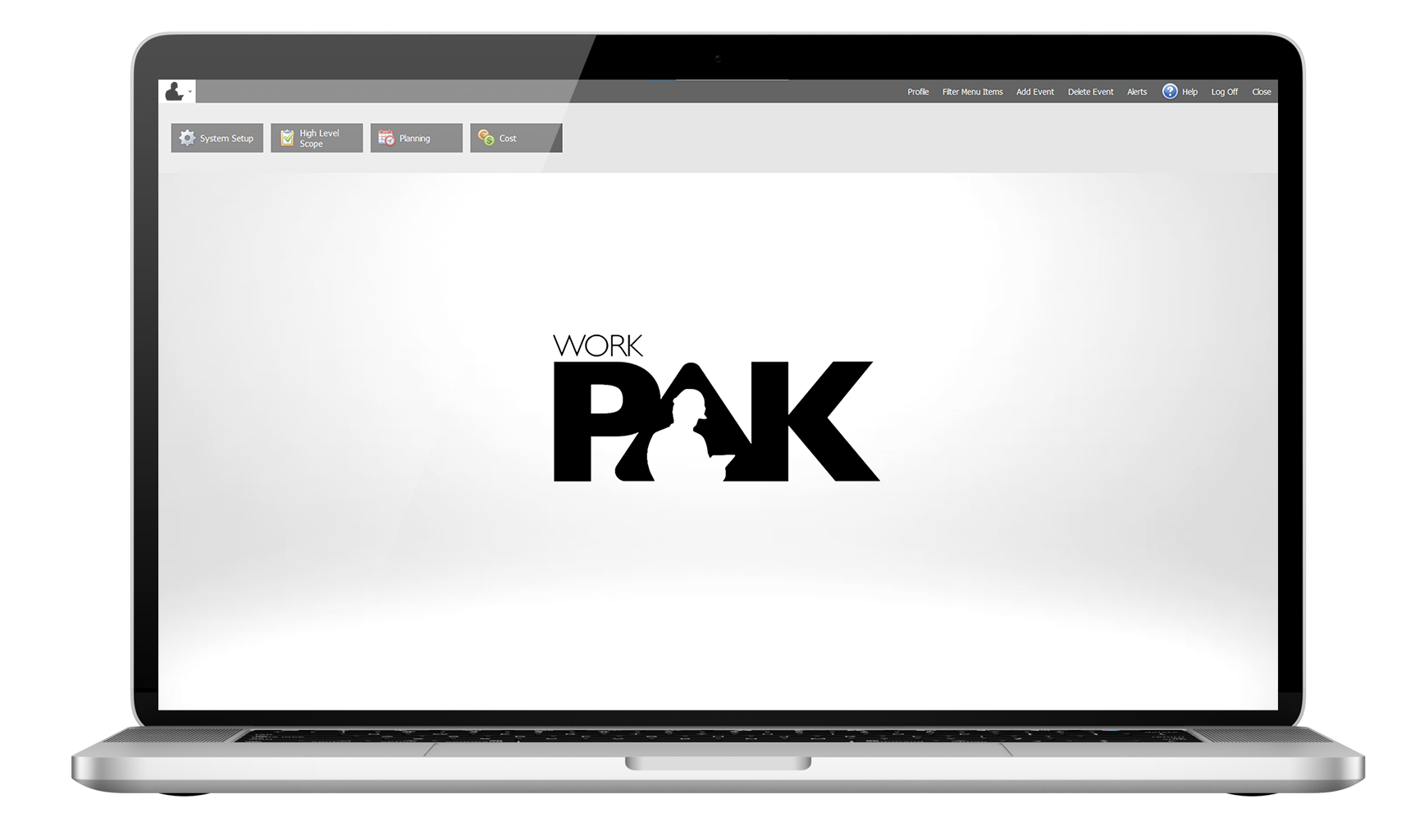 System Permissions
WorkPAK combines planning and cost, but also houses inspections, procurement,
safety, maintenance, and much more. While having people from different fields working in the same database is nice for keeping things organized, and consistent, we did recognize the need to implement security measures, so we developed the system permissions. With the creation of the system permissions, users are assigned either edit, or view rights, depending on what they need to access the program.
Planning and Building Estimates
One of the ways WorkPAK brings together Cost and Planning is by building the 10%
estimate simultaneously. Rates are first assigned to items such as tools, crafts, materials, and more at the system, or global level during implementation. These rates can then be edited at the event level to keep up with price changes. By setting up these rates, as the planners are planning, and adding in these items, WorkPAK is also building the 10% estimate in the background. This allows sites to arrive at their 10% estimate earlier, and without having to seek outbids.
On-Site Developers/Help Desk
One of the greatest compliments we get from clients utilizing WorkPAK is the quick response we provide to any issues or questions they may have. The software developers, as well as the help desk team, are in-house, and place the utmost importance on helping our clients with anything they need. Other applications out there require you to submit a ticket, which may take them days, or even weeks to get to. Our team responds in minutes.
Streamlined Processes
Making A Complex Plan Easy To Execute
Custom Settings To Match Your Business Framework
Easy To Use Features To Save You Time
Uses system-wide elements that are site-specific.
Creation of custom grid columns that can be formatted per user.
Mass data assignments to eliminate single record updating.
Loading, Saving and exporting layouts for viewing data.
Importing and exporting to reduce data entry.
With the ability and flexibility to build your business structure.
Your content goes here. Edit or remove this text inline or in the module Content settings. You can also style every aspect of this content in the module Design settings and even apply custom CSS to this text in the module Advanced settings.
Why WorkPAK?
Created for improving efficiency in all aspects of Project Controls.
Have Questions?
Visit our FAQ page for more information.
Request Your Demo Today
Learn all the features and capabilities WorkPAK has to offer that meet your business needs.