WorkPAK is a new planning application created to improve efficiency in all aspects of Project Controls.
WorkPAK can easily be implemented across all industries and sites involving Project Management. The dedicated software team behind this powerful platform spent nearly 11 years perfecting its design; paying meticulous attention to detail and developing the application to include requested content and performance capabilities from clients and other Project Controls professionals, all of whom the application is intended for use by (i.e. planners, schedulers, cost professionals, plant managers, materials, logistics, documents controls, maintenance, engineering, etc.).
With our customer-focused approach to design, along with the invaluable feedback we received during select site beta-testing, WorkPAK is currently in successful operation throughout several industries and sites and comes highly recommended by those using the application. The application started off as an access database, but the need to have many users in a single program, without slowing anything down, quickly led us to switch to a .net application. During the development of WorkPAK, we found that a lot of things were hardcoded, so over the last 5 years, our IT has been working on making it more customizable. Instead of being a one-size-fits-all program, sites are able to customize WorkPAK, which enables them to utilize the tool for turnarounds, capital projects, and really any industry out there. We made it where it is robust and flexible enough to fit any industry.
WorkPAK is unique in the sense that it integrates Planning, Cost, and Scheduling within the same program. By combining multiple areas of work within the same database, WorkPAK offers a level of transparency that has been lacking in the Project Controls industry.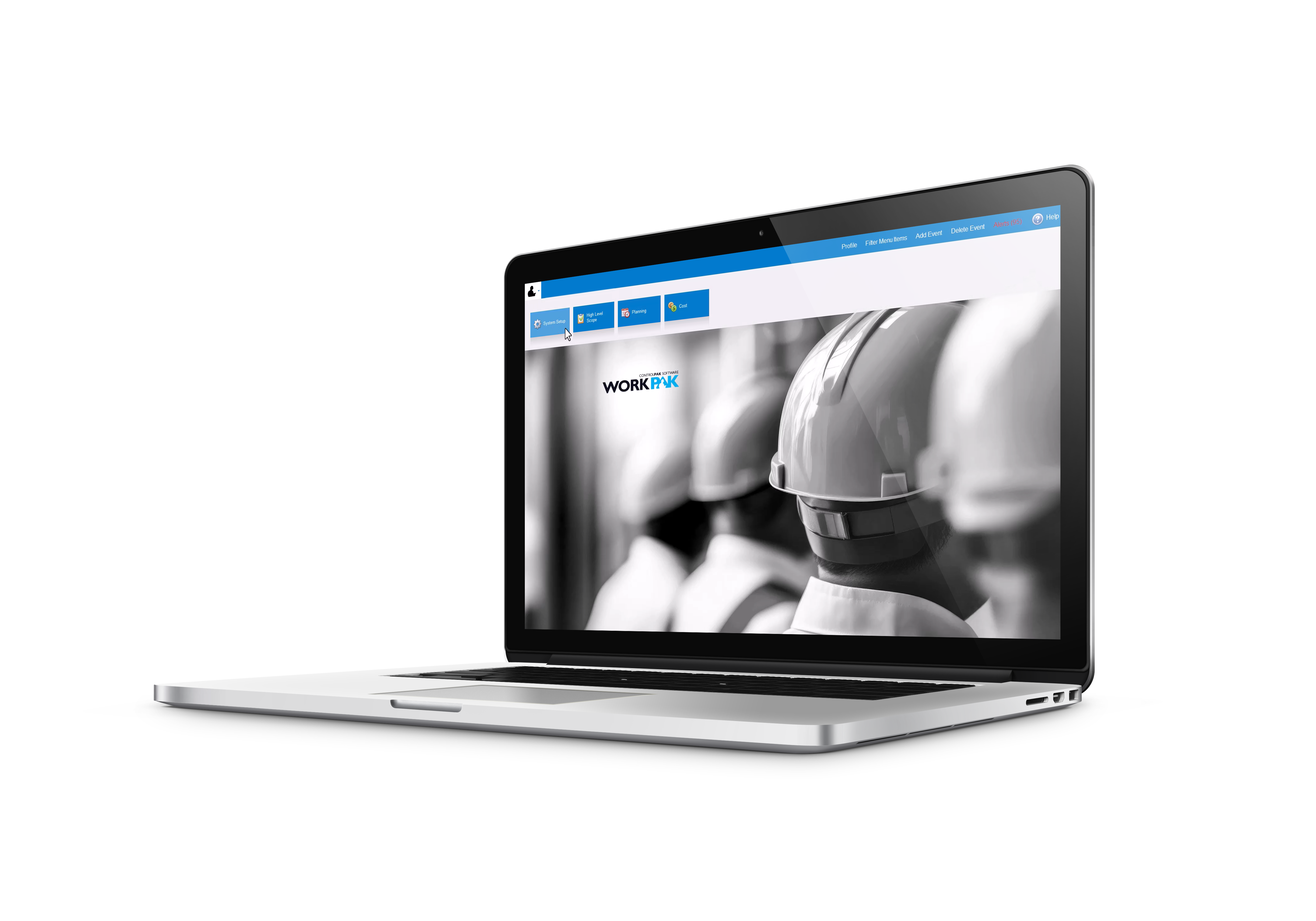 System Permissions
WorkPAK combines planning and cost, but also houses inspections, procurement,
safety, maintenance, and much more. While having people from different fields working in the same database is nice for keeping things organized, and consistent, we did recognize the need to implement security measures, so we developed the system permissions. With the creation of the system permissions, users are assigned either edit, or view rights, depending on what they need to access the program. For example, a planner will be given edit rights to plan jobs, but will not need to see the Cost portion in WorkPAK. Their permissions would be assigned accordingly, so when the planner logs on, all they would see is their planning portion. For a manager that may need to see everything in WorkPAK, they could be given view permissions, allowing them access to see planning, cost, reports, and everything happening within WorkPAK.
Planning and Building Estimates
One of the ways WorkPAK brings together Cost and Planning is by building the 10%
estimate simultaneously. Rates are first assigned to items such as tools, crafts, materials, and more at the system, or global level during implementation. These rates can then be edited at the event level to keep up with price changes. By setting up these rates, as the planners are planning, and adding in these items, WorkPAK is also building the 10% estimate in the background. This allows sites to arrive at their 10% estimate earlier, and without having to seek outbids.
Data Warehousing
It's easier than ever to reference older plans and cost information with WorkPAK's ability to warehouse historical data. Once complete, plans can easily be hidden from view to keep the interface from getting too busy. If there's something that needs to be referenced down the road, all it takes is the click of a button to see all the event details again. Building on this, WorkPAK also allows the cloning of jobs or even entire events. Instead of having to plan the same turnaround over and over, the entire event can be cloned, then adjusted as needed.
P6 Mapping
WorkPAK allows P6 mapping to make it quicker, and easier to get activities into the schedule. A P6 template is imported into WorkPAK, the corresponding fields between the two programs are then mapped and stitched together, then saved within WorkPAK. Once exported from WorkPAK, the jobs are in an excel spreadsheet already formatted to import to P6 without any data cleanup or manipulation.
Custom Fields
We understand that every site is unique,
and a one size fits all software can be challenging to work around. That's why we developed the Custom Fields option in WorkPAK that allows you to add in any site-specific item you may need.
On-Site Developers/Help Desk
One of the greatest compliments we get from clients utilizing WorkPAK is the quick response we provide to any issues or questions they may have. The software developers, as well as the help desk team, are in-house, and place the utmost importance on helping our clients with anything they need. Other applications out there require you to submit a ticket, which may take them days, or even weeks to get to. Our team responds in minutes.